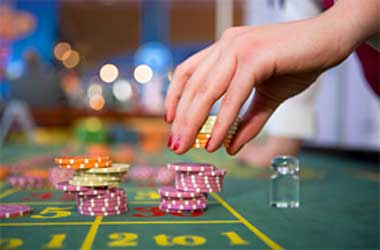 Playing tips are always worth taking a closer look at when you are interested in playing any type of casino game online or on a mobile device for real money. With that in mind we have trawled the web in search of the very best Roulette playing tips to present to you.
We have managed to accumulate a very wide and varied range of Roulette tips and these are all listed below. Be aware though that as each of the many different Roulette game variants that you are going to find offered are all online casino sites have been certified as fair and random, no matter how good the playing tip is, there can and never will be any guarantees that you are going to win when playing Roulette!
One thing you will need to do when playing Roulette is to have lots of self control, for you always need to know when the best time to stop playing, whether that is when your bankroll has been reduced in value due to a series of losing outcomes or when you are on a winning streak and your gambling bankroll have been suitably increased in value!
If you do experience a winning streak make sure you cash out some or a very large proportion of those winnings, as there is never any knowing an advance just how long that winning streak is going to last!
Low house edge Roulette games – You should always research fully any Roulette games that are being offer to you when you play at any online casino site, for the house edge each game will have attached to it will vary depending on the betting opportunities offered and how many zeros there are in play on the Roulette wheel. Ideally play the single zero Roulette games!
Boosting your bankroll with bonuses – Bonuses are going to be offered to you often each day by many online and mobile casino sites, however for you to have the best chance of winning with those roulette bonuses they must come with low play through requirements, and also much more importantly you must be permitted to use the bonus credits on Roulette games is that what you are intending on playing, so always check!
Earning real money Roulette casino comps – As you can rattle off a very large number of spins when playing Roulette if you are having a winning session, that means you can often get heavily rewarded thanks to the comp clubs all online and mobile casino sites have available, so make sure you are both a member of any casinos comp club where you are playing and also those sites are offering you the most comps on your wagered amounts, as they can vary from casino to casino!
Staking each spin of the Roulette wheel – You are only going to get a lengthy Roulette playing session when playing anywhere if you choose to place wagers which are a low percentage of your available bankroll. For by keeping the stake levels very low even if you experience a series of losing spins you will still have plenty of cash available in your bankroll to keep on playing. So make sure that you divide up your real money Roulette playing bankroll and allocate a small percentage of your available budget to staking each spin. You can always increase your stakes when you increase your bankroll through a series of winning spins!
Selecting your element of risk – There are lots of different bets and wager that you can place on any Roulette tables betting layout. Each of those bets and wagers will of course have their own unique level of risk. If you are averse to risk then play the even money paying betting opportunities. If you are not afraid of risk then the straight up number betting options will be the ones you should be looking to place on any Roulette game you come across. But whatever you choose to bet on always gamble responsibly and know your limits.
Stop loss limit – You should always stop playing when things are not going right at a Roulette table, and have in your mind a limit in regards to how much of your available bankroll you are prepared to lose on any one single roulette game playing real money session. As soon as you have reached that slot loss limit then call it a day and move on!
Winning goal – Having in your mind a sensible winning goal when playing Roulette, and as such as you reach that amount cash out your winnings. What makes an ideal winning goal will of course be up to you, but always set it at a modest amount, perhaps 25%, 50% or 100% of your starting bankroll!
Choosing a withdrawal option – Make sure that you always have one or two options available to you when it comes to cashing out your winnings and making a withdrawal from an online casino site. You should be looking to make completely free withdrawals so never chose an option that will force you to pay for receiving your winning cash outs!
Look out for ongoing promotions – You can often find some quite generous bonus offers and special promotional offers are being offered to you from time to time form many online casino sites, whilst re deposit and reload bonuses are the norm sometimes you will find you can earn double or triple comp points when playing Roulette at certain times at some online casino sites, so do compare the offers and ongoing promotional deals as there will always be several of them that will appeal to you!
Sensible gaming strategy – You should always keep a very sane and level head when you are playing Roulette. Always be happy to stop playing when you have won a sizable or even a modest amount of cash, for due to the nature of the game you could lose back what you have won previously if you go mad and keep on playing, more so if you start playing for high stake levels!